Tobacco and COVID-19
"COVID-19 and Tobacco Use" is an online course developed by the Institute for Global Tobacco Control. This course was designed for anyone interested in learning more about the relationship between tobacco and COVID-19.
تبدأ الدورة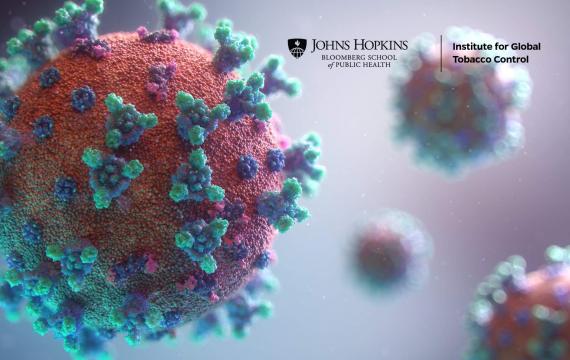 Participants who complete the entire course will receive a certificate of completion.
One module Course
The Tobacco and COVID-19 course is the newest online offering from the Institute for Global Tobacco Control. This online course provides the current evidence on tobacco use and COVID-19. The course covers topics such as the impact of smoking on COVID-19, the effects of nicotine at a molecular level and the behavior of the tobacco industry during the pandemic.
Users can select images, tabs, panels, assessments, videos, etc., as they journey through each lesson.
Images, charts, graphs, and infographics are accompanied by alternative text or text versions so that people with disabilities will be able to access all course information.
This site requires a current web browser with JavaScript enabled. Desktop, laptop, and tablet are optimal for viewing the course. If issues in cellphone portrait view are encountered, cellphone landscape view is suggested. Also, the Firefox browser does not work well with this course. Please switch to another browser to access the learning modules.
Upon completing the course, users will have the option of downloading and printing a Certificate of Completion.